Dry Cleaning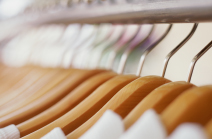 WashClub LA offers free pick up and delivery of dry cleaning.
We are a small family owned business, and we love to work with other family owned companies.
When we were looking for a Dry Cleaning company to partner with, we searched not only for enterprises that were local like our laundry but also family owned, and we found it with Mini Clean Dry Cleaners, a multi-generation company that has been around for over 40 years.
Just in time for our new partnership they also recently retooled the dry cleaning equipment to be fresh and ready to handle the expansion.