Wash and Fold Service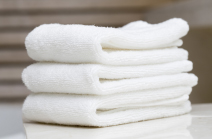 WashClub LA offers free pick up and delivery! Clean clothes with a few clicks!
Serving Los Angeles, Santa Monica, Venice, West Hollywood, Beverly Hills, Culver City, Sherman Oaks, North Hollywood, Pacific Palisades, Century City, Malibu, Marina Del Rey, Playa Del Rey
What if you could take one of life's weekly tasks and, with a tap on your smart phone, remove it instantly from your to-do list, giving you back a couple of hours a week to do anything you like?
Well, now you can WashClub LA, and never ever set foot inside our modern remodeled space. Here's how it works!
Visit our website or mobile app WashClub on Apple's iOS iTunes Store or WashClub on Android's Google Play Store, click "Get Started" and go through the process.
Click on the services you require and add them to your cart.
Select any optional add-ons or leave us notes on how you like something done and we will make sure it's to your liking consistently each and every time you order service. The app will even save your setting to make future orders even quicker.
Select your pickup and delivery time -- Yes, that's right, we pick up your laundry and deliver it back to you the following day during a window of your choice! Want service the same time every week, we can handle that too... just set recurring pickups and drops offs and we will be there right when you selected each week.
Proceed through checkout and presto changeo, you're donezo!
Wash and Fold Service in Los Angeles, Santa Monica, Venice, West Hollywood, Beverly Hills, Culver City, Sherman Oaks, North Hollywood, Pacific Palisades, Century City. Malibu, Marina Del Rey, Playa Del Rey