About Us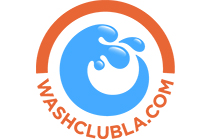 In crowded, traffic-jammed, always-on-the-go LA, who's got the time? We've got you covered!
At WashClub LA, we have a good understanding of life's challenges. Seriously. We bought our first laundry location in the heart of Los Angeles in late 2014, only to have a serious fire almost destroy the entire building shortly thereafter. The best-laid plans...
That didn't stop us. We rebuilt and created a modern laundromat with a variety of the most current washers and dryers and even expanded to have an entire fully staffed area specifically for handling our WashClub LA clientele.
We have since moved WashClub LA to its own dedicated facility that is closed to the public. Therefore we can focus on taking care of your items without distractions, using commercial grade Dexter and Milnor Washers/Dryers. We've also partnered with BC Industries to provide the highest quality household, hypoallergenic, and medical-grade detergents.
Like yourselves, we are very busy people and we love our clothes -- we really love our clothes -- so we created an ONLINE and MOBILE APP laundromat that is modern, efficient and effective. With WashClub LA, getting your laundry done is as simple and quick as tapping your phone.
After all, in crowded, traffic-jammed, always-on-the-go LA, who's got the time? We've got you covered! Pickup and delivery of laundry are offered seven days a week. Pickup and delivery are between 5 PM through 10 PM daily (depending on area) and turnaround time is 24 hours. It's faster than asking your honey to do it for you and there's no argument.
We love what we do and we are ready to provide the most comprehensive laundry services in southern California! We take great pride in the services we provide and know that we will not just meet your needs, but surpass them.
Welcome to WashClub LA!